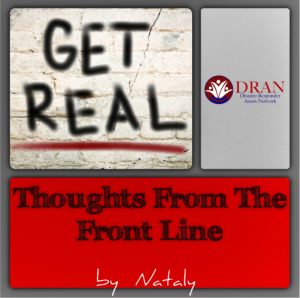 So many emotions… I am en route to the Navajo reservation. As of today, the US has had over 100K deaths from COVID-19, which is more than a quarter of the total death toll worldwide. The US is currently at 15% death rate. We have the highest numbers worldwide, more than three times the next highest country, Brazil (worldometers.info/coronavirus/). I am so overwhelmed. The Navajo Nation is one of the hot spots for COVID-19. I am going to do my normal job. However, my "normal" job is nowhere close to being "normal". So much unknown, who am I going to be working with? What patients are we going to see? Will I have to work during the day or night? I have a knot in my stomach, and I am nauseated. My plan is to land, get some groceries and head to the reservation to start my shift tomorrow morning. Who knows what the next week holds! So many unknowns and so much at stake. For many if they make a mistake, there will be a money error, legal error, someone will be late somewhere, groceries won't be stocked and those are all very important things. I make a mistake, someone may get injured, or die. I have to be sharp regardless of who is next to me being helpful or stupid, regardless if I have a baby or an elderly patient, if they have torn off limbs or a major heart attack, if they are vented, on pressers, or with a chest tube. So easy to get lost in the "what ifs". So easy to get lost in the fear of the unknown and in the hatred towards something or someone entirely not related to what currently is happening to me.
How do I stay afloat? How do I not get lost in my head? I've been on two planes with people who are not wearing the mask appropriately, taking them off while drinking and talking to their spouses. One lady literally had a plastic bag over her head. I had to wonder what would happen if it was a little tighter. Three airports, a rental car and a Whole Foods stop with a long drive to the reservation. I started the day at 6 am and won't be settled probably until 9 pm in a place I have never been to before. Am I triggered? Are these feelings normal? What do I do with them? How do I set myself up for success? My brain is going a million miles per hour. One step at a time. A therapist told me about this music that stimulates bilateral sides of the brain and decreases the anxiety volume; Bryan Cumming "Backyard Reverie" on iTunes, I have it as a background as I am traveling. It calmed me down and prevents me from setting everything on fire. I took Facebook off my phone. This also has been very helpful to reduce anxiety. There is another YouTube video called "EMDR starz", I listen to it sometimes when I can watch. I communicated to my friends, people that I trust that I am struggling. We agreed that I will reach out and they will check in on me. Having people you can trust in your life is so important. I can just pick up the phone and have a verbal diarrhea. The last thing I do is prepare. I am reviewing my protocols and making sure I have a good, healthy food with me while I work. I don't have a huge appetite, but I will buy a ton of delicious fruit. Wish me luck.
Tell me how you feel today? What have you done to avoid setting things on fire?
Nataly