Disaster Responder Assets Network
Disaster Responder Assets Network (DRAN) is comprised of men and women that have dedicated their lives to the service of others. Each of us comes from different backgrounds, bringing a depth and experience that when combined creates a force far greater than the sum of its parts.
Providing Crisis Support for Our Front Line Responders and Healthcare Professionals
Our Vision
We understand that the key to successfully handling any natural or manmade emergency is to take a holistic approach. First, people must be prepared before disaster strikes, predicting what's likely to occur in a given location and taking thoughtful, proactive steps to prevent unnecessary damage and harm. Second, timely action and effective communication is essential during any incident, and its importance is magnified during large-scale events. Third, it is imperative for our community to collaborate and provide mutual support and resources after a disaster.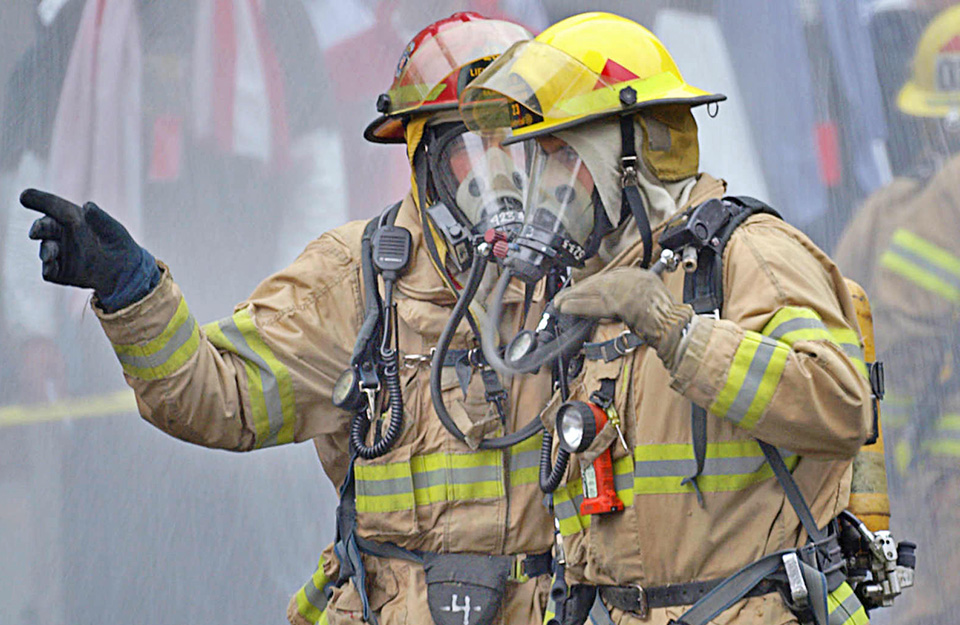 Our primary function is to serve as a "one-stop shop" for front line responders and healthcare professionals seeking information and communication when it's most needed and hardest to acquire. Our vision is to achieve that by providing education to those that want to help, and resources and mental health support to those in need.
We believe the success of our mission is dependent on adhering to the following core values:
Creating safer communities through education and collaboration
Forging lasting relationships with our partners, sponsors and donors
Maximizing teamwork through clear and open communication and leveraging our individual strengths for the greater good
Upholding integrity by doing the right thing when nobody else is watching
The next major disaster is always just beyond the horizon. By working together, we can tackle them in a safer, more effective manner that preserves lives and property, all the while making our collective efforts more efficient. Please feel free to peruse our biographies below to learn more about the inspiration behind D-RAN.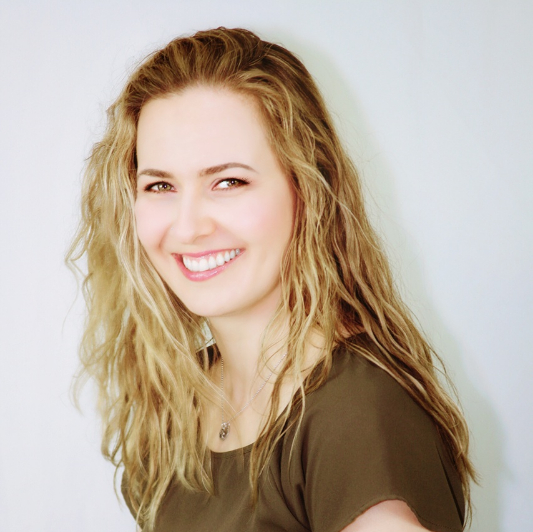 Nataly Kuznetsov MS, CNS, RN, ACCNS-AG, CEN, TCRN, CCRN, CFRN (Nurse)
President and Founder, Board of Directors
After growing up in Russia and living in Israel, Nataly immigrated to the United States and came to appreciate the prospects of life in her new home. But those opportunities are only of value if one lives to take advantage of them. In 2005, Nataly was nearly killed in a motorcycle accident. Her lengthy recovery and the care she received along the way inspired her to do the same for others. Tying her experience to her compassionate nature, Nataly pursued nursing as a way to help people in their times of hardship. She graduated from Samuel Merritt University in 2009 with a Bachelor's in Nursing and obtained her Master's in Critical Care & Trauma Nursing from the University of California, San Francisco (UCSF) in 2012. She has also attained national accreditations from the American Association of Critical-Care Nurses and the Emergency Nurses Association.
Nataly has worked at several Bay Area hospitals, including Stanford Medical Center. She has experience as both a ground transport nurse and flight nurse. She has been involved in disaster response since 2010 and participated in disaster relief effort missions both nationally and internationally with UCSF, Stanford Medical Center, Air Medical Group Holdings, International Medical Corps, Federal Emergency Management Agency (FEMA), and American Red Cross. Nataly lives in Napa, California, the epicenter of the evacuation zones during the Northern California firestorm of 2017. This episode gave her a unique dual perspective – both as a nurse working in the only operational intensive care unit in the county, and as a civilian at risk of losing her home. It also exposed to her the communications shortcomings within the existing disaster management construct. This became the genesis of the Disaster Responder Assets Network (DRAN). Nataly is excited to make emergency services more readily available, organized and managed to help those in need.
Sean Jennings (Pilot)
Treasurer, Board of Directors
Sean is an experienced Emergency Medical Services helicopter pilot with over 4,000 missions completed. Sean is the base safety officer for REACH Air Medical Services, and the pilot representative with the Federal Aviation Administration's (FAA) Aviation Safety Action Program Committee.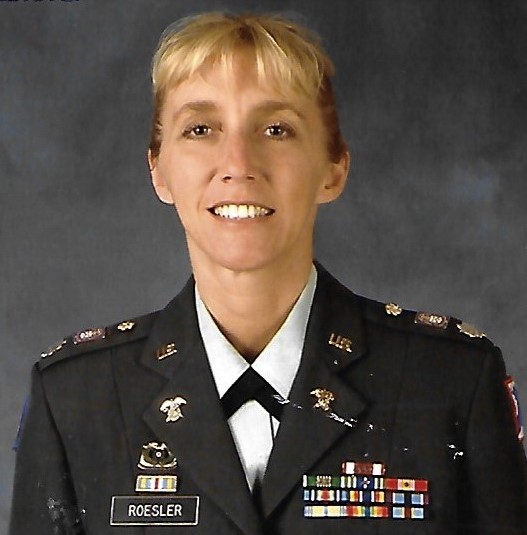 Debra Roesler, MFT
Mental Health Professional, CISD Team
Debra is a Retired Army Lieutenant Colonel with 22 years of active duty service and served in combat during OEF/OIF with the Coalition Forces Land Component Command (CFLCC) from 2001 to 2003.   Originally from the East Coast, she retired in Marin County after her last assignment as Professor of Military Science, U.C. Berkeley and after her spouse served a one-year recall to active duty completing his 22 years of active duty service.  Anxious to get back to serving the community, Deb was recruited as an AmeriCorps VISTA with the American Legion Auxiliary for one year, with the goal being to help the homeless population of Veterans in the Bay Area attain resources.
Deciding that she needed to help more, and that many of her Veteran friends suffered from Post-Traumatic Stress, she went back to graduate school for a second master's degree in Counseling Psychology from Dominican University.  Her first master's was completed during active duty, a Master's in Counseling Psychology from Long Island, NY in 1998.   Deb found her passion for working with first responders while interning and now serving as a clinician since 2013 with the First Responder Support Network (FRSN) and its' West Coast Post-Trauma Retreat (WCPR) and Significant Others and Spouses (SOS) programs.  Her internship before licensure included two years with the Youth Services Bureau at the San Rafael Police Department and on-campus counselor at San Rafael High School. Deb joined DRAN soon after the fire storms in 2017 after many attempts to volunteer as a therapist but not knowing exactly how to get more involved.  Debra has been serving as a member of DRAN's CISD team since its inception.
Deb is currently in private practice as a Marriage and Family Therapist specializing in Trauma, Anxiety, Depression, and PTSD with certification in Eye Movement Desensitization and Reprocessing (EMDR) as a treatment modality.  When possible, Deb volunteers with her church mission team that deploys to Cambodia in support of Agape International Mission (AIM) where she trains and provides resources for the helpers who work with survivors of human trafficking.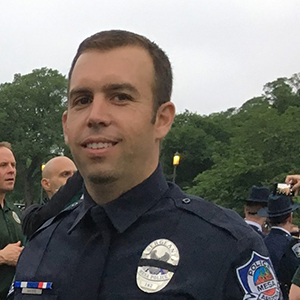 Sergeant Blaine Waters, Mesa Police Department
Trustee, Board of Directors
Blaine has worked for the Mesa Police Department for the last 15 years, and currently serves as a patrol sergeant. Blaine has worked patrol, the bike unit, hiring and recruitment and as a hostage negotiator. Blaine has been awarded the Department's highest honor, the Medal of Honor, and currently serves as the Hostage Negotiation Team Leader.
Blaine has also represented the men and women of the Mesa Police Department by serving on the Mesa Police Association's Board of Directors for six years. He currently is the Association's Treasurer and has assisted with negotiations between the Association and the City on labor relations and benefits. Blaine enjoys the company of his three children, and wants to help provide resources to our front line responders.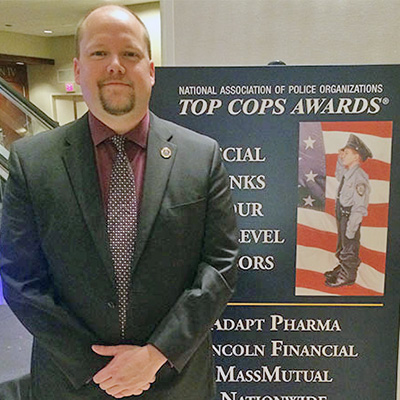 Detective Nathan Schlitz, Retired
Executive Director
Nate was a Police Officer and Detective with the Mesa Police Department in Arizona for twelve years. During the course of his career, Nate worked as a Patrol Officer and Gang Detective. Nate was involved in numerous critical incidents including several officer involved shootings and was diagnosed with PTSI. After his disability retirement, he began to dedicate his efforts to causes that promote wellness in emergency responders. Nate has served in many roles doing this; Executive Director for the Mesa Police Association, Vice President on the Board of Directors for the First Responder Support Network, Ambassador for Code 9 Project, Public Information Officer for the non-profit group Post-Incident Stress and Trauma in Law Enforcement (PISTLE), and National Director of Police and Firefighter Services for the Heal the Hero Foundation. Nate believes he can use his past experiences to help those emergency responders who are currently suffering through similar symptoms.